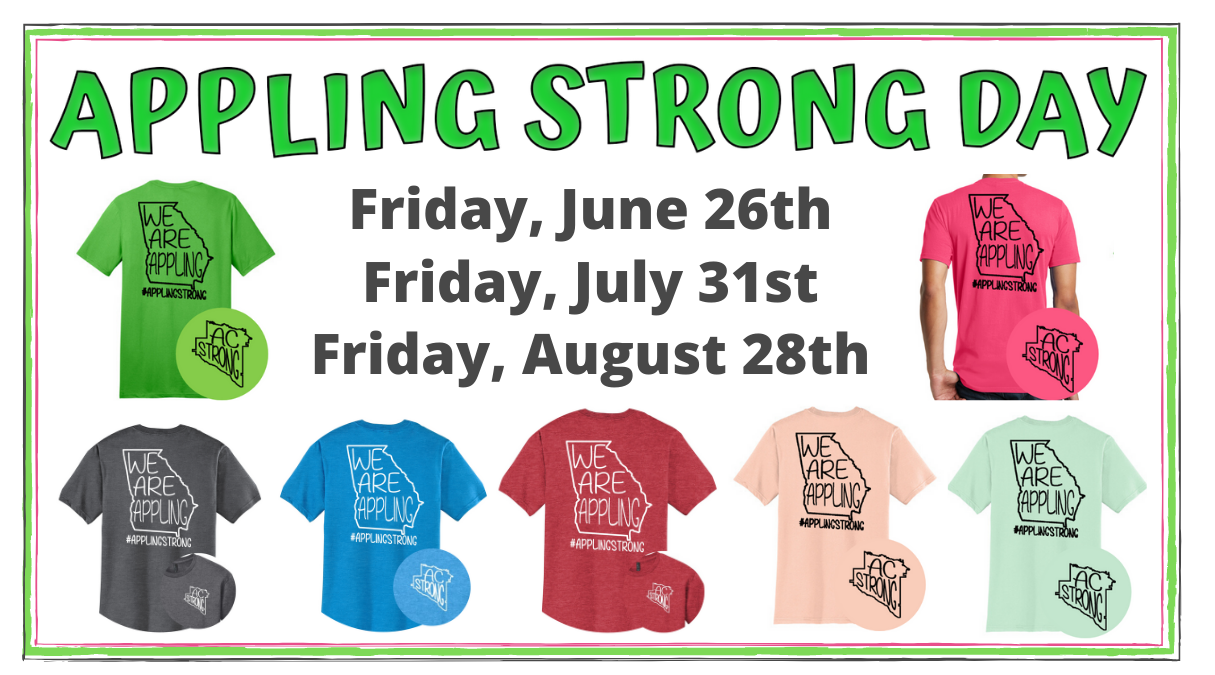 Small businesses in Appling County have been critically impacted by the Covid-19 public health crisis. Many of our businesses have been forced to close their doors or have seen a significant decrease in sales due to the virus. The Baxley Appling County Chamber of Commerce has partnered with Southern Graphics and Chapman Trading Company to provide Appling County citizens the opportunity to support small business by purchasing an Appling Strong t-shirt. Proceeds of $10 per shirt will be donated to the business of your choice to help them recover from the devastating economic impact of the coronavirus. Chamber Members are listed below. If you would like to support a business that is not a member, you just need to include their name, address and a contact phone number when you place your order.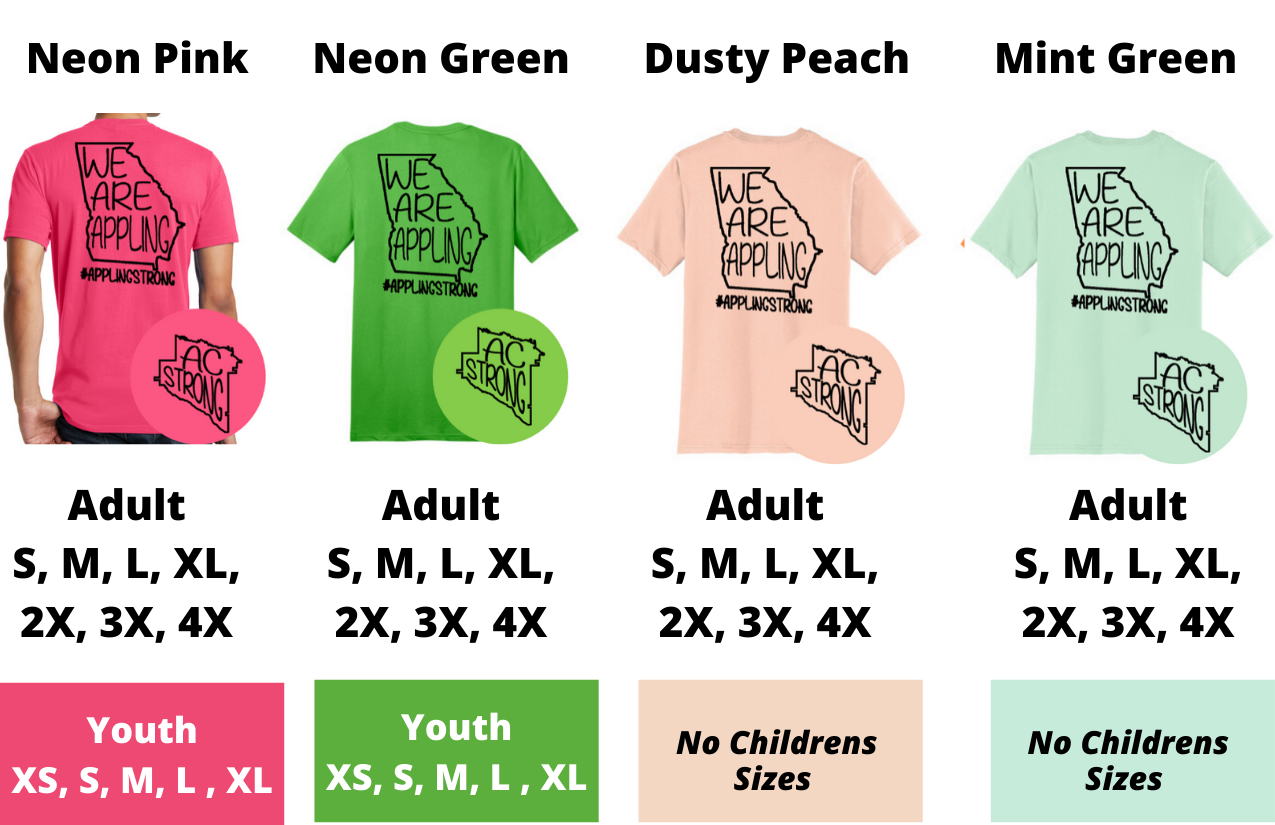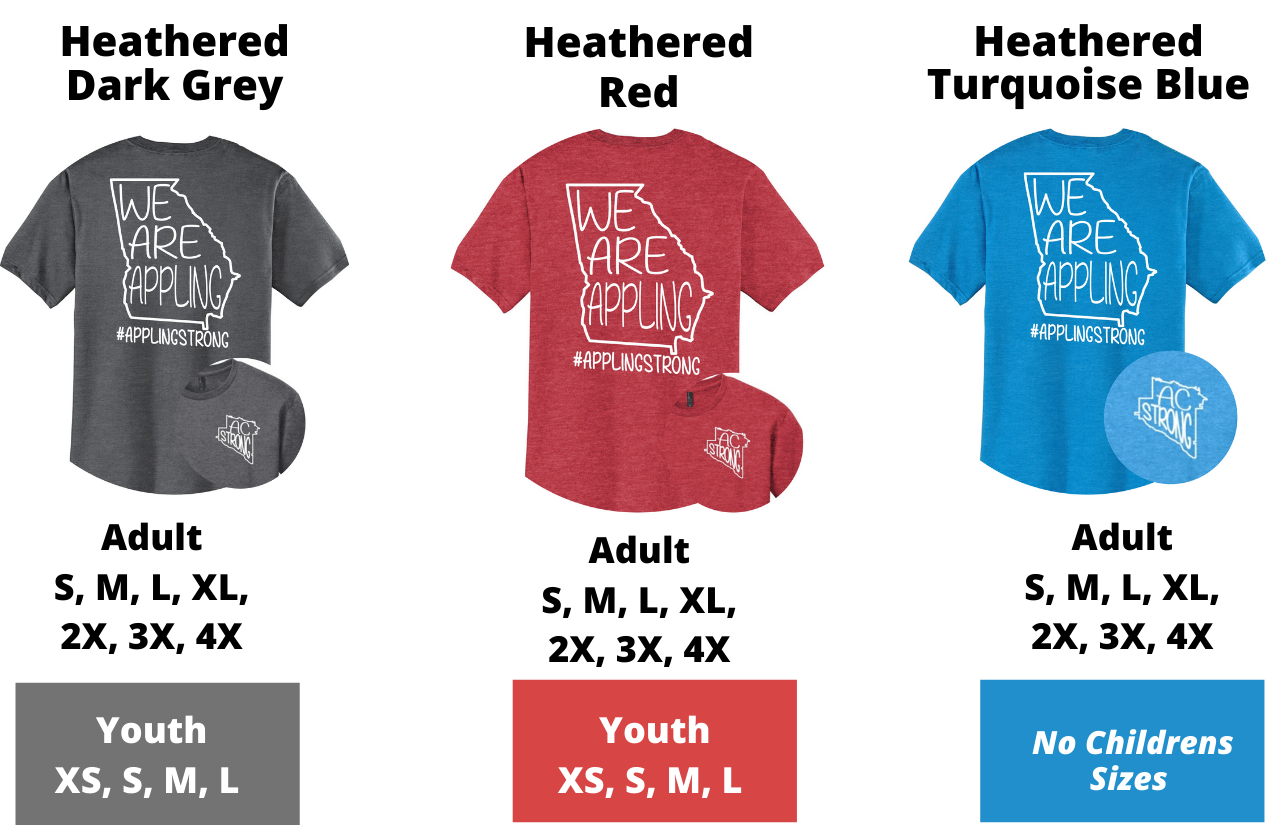 To Support Small Business in Appling County, follow the steps below:
PLACE YOUR ORDER
Call our office or send us an email to place your order. (912) 367-7731 / kjohnson@baxley.org  Orders should contain the following information: your name, contact phone number, color choices, sizes and the name of the businesses that you would like your purchase to benefit.
ORDER DEADLINE
Orders must be placed by 12:00 PM on Thursday to be ready for pickup the FOLLOWING FRIDAY. (orders take a week to process)
PICKUP AND PAYMENT
We will notify you when your order is  ready for pickup. Pickup location is the Baxley-Appling County Chamber of Commerce located at 305 West Parker Street. Payment is required at time of pickup.  Acceptable forms of payment are: cash, check, credit card.