GRATITUDE, THANKS & RECOGNITION
"If your actions inspire others to dream more, learn more, do more and become more, you are a leader." - John Quincy Adams
A truly AMAZING team is hard to find, difficult to part with, and impossible to forget.
"Never doubt that a small group of thoughtful committed citizens can change the world.  In deed, it is the only thing that ever has."- Margaret Mead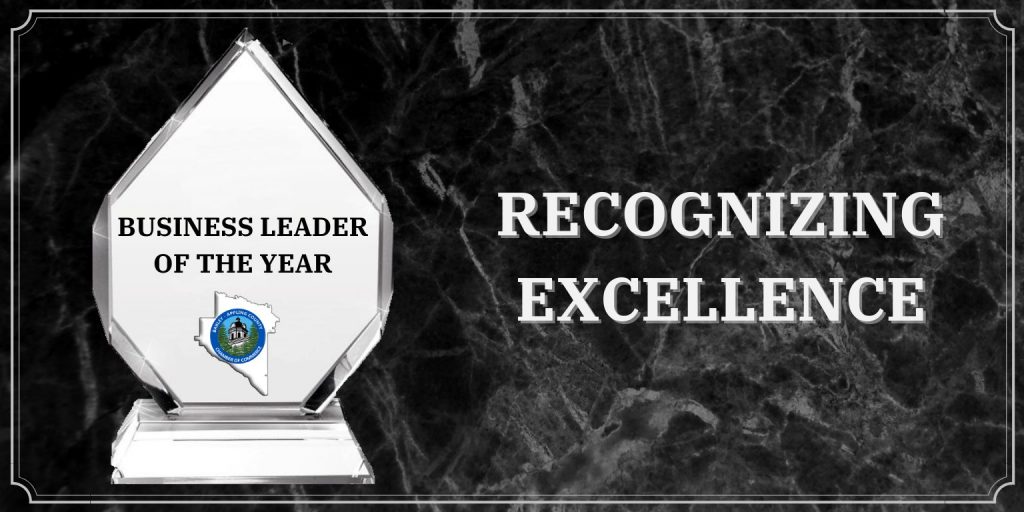 Business Leader of the Year
The Baxley – Appling County Chamber of Commerce would like to recognize a business leader that has gone above and beyond to support and grow our community by presenting a "Business Leader of the Year" award in 2023.
Business Leaders can be the business owner, manager, or supervisor with a business.
Business Leaders are encouraged to nominate themselves. Company owners, employees, family of employees and former employees are also encouraged to nominate current or former employers that made an impact on our community.
As all successful companies know, you don't build a business, you build people, and the people build the business. Support staff are the backbone of any business.  The Baxley – Appling County Chamber of Commerce would like to recognize an employee that has gone above and beyond by presenting  "The Employee of the Year" award in 2022.  Business owners, managers, supervisors, and colleagues are encouraged to nominate a current employee that made a positive impact business operations.
The Legacy Award is given to honor an individual whose impact through the years will be recognized and regarded with pride throughout the area as a role model. These outstanding citizens are chosen for their definable, exceptional deeds, with which he or she has made their community a better place to live. Awards are given to deserving individuals based on nominations by friends or colleagues.
Excellence in Agriculture
Extension Office
Excellence in Agriculture
The prestigious award honors leaders in the agricultural industry who exemplify personal values, performance and achievement. Recipients are recognized for having high standards of conduct, leadership, innovation and accomplishments in agriculture.
The Baxley - Appling Co. Board of Tourism recognizes someone annually who has had a major impact on local athletics. Appling County is known for producing quality athletes and coaches. We are excited to be able to recognize a local individual who has made a positive contribution to the athletic community. Nominees must be current or previous residents of Appling County.