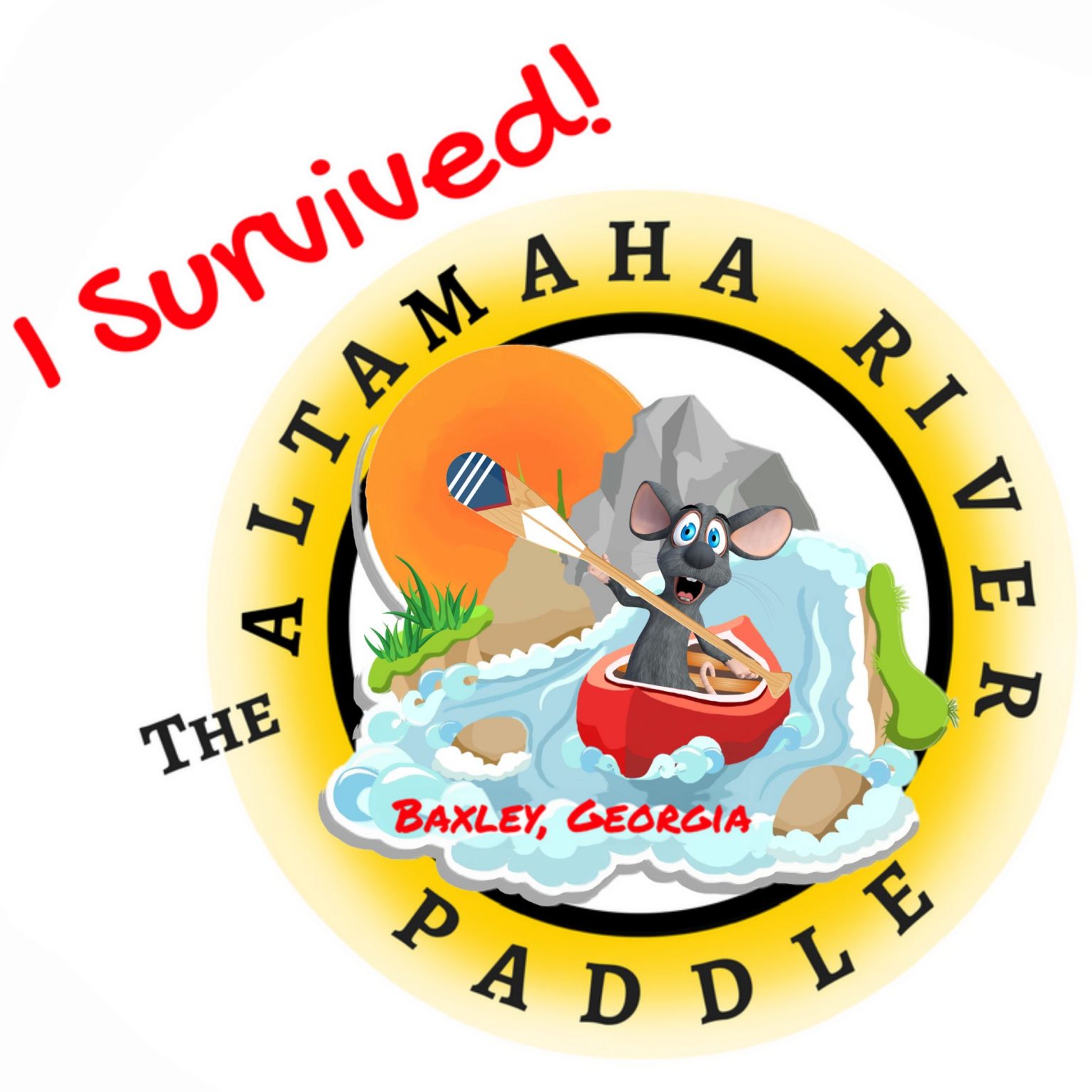 Join us for the annual Altamaha River Canoe/Kayak Excursion to be held on Saturday, September 23, 2023. Bring the whole family and enjoy a leisurely 9 mile paddle down the mighty Altamaha River from Eason's Bluff Landing to Carter's Bite Landing.
Named one of the 75 Last Great Places left in the world by the Nature Conservancy, the river flows past rich bottomland forests, cypress swamps, and tidal marshes. Inhabited by a broad range of animals including rare freshwater mussels, egrets, wild turkeys, white-tailed deer, turtles, and more! Crisp early mornings turn into sunny, warm, fall days making it the perfect time of year for one of our most popular river excursions.
Be sure to bring your canoes, kayaks, boats, jet skis, life jackets, sunscreen and drinks, and we will provide a hearty lunch at the end of the paddle.
ALTAMAHA RIVER EXCURSION
CANOE / KAYAK EXCURSION
Saturday, September 23,  2023
Easons Landing to Carter Bite Landing

(Approx. 9 miles)
Get your Application TODAY
$20 Pre-Registration/$25 Day-of Registration
Children 10 years and under FREE!
LUNCH WILL BE PROVIDED AT THE END OF THE PADDLE.
Meet at Eason's Bluff Landing PRIOR TO  8:00 am and conclude at Carter's Bite Landing. (Approx. 9 miles).
Only one shuttle service will be provided for participants, so please
ARRIVE PRIOR TO 8:00 am. Shuttle will leave promptly at 8:00 am.
A limited number of kayaks will be available on site for last minute rentals.
Availability will be on a first come, first serve, basis.
For canoe and kayak rentals, contact:
Altamaha River Expeditions: Larry Brantley (Owner) Cell: (912) 294-3604 Email: larrybrantley@att.net  / Current Rates $45 single or $55 double Canoe/Kayak
Items To Bring:
Sunscreen
Towels
Water
Life Jackets
Canoes
Kayaks
Wildlife to see:
Whitetail Deer
Bald Eagles
Blue Herons
Alligators
Turkeys
Mallard Ducks
Join us on the mighty Altamaha River for an outdoor adventure
that will delight the whole family. 
Shuttle will leave                                    Easons Bluff Landing                              promptly at 8AM. 
SHUTTLE SERVICE EXPLAINED
Arrive at Easons Bluff Landing prior to 8am and unload your kayak/canoe.
Promptly at 8 AM, everyone will get in their vehicles and follow the shuttle bus to Carter's Bite Landing.  Park and secure your vehicle, then board the shuttle bus and return to Eason's Landing so the river excursion may begin!