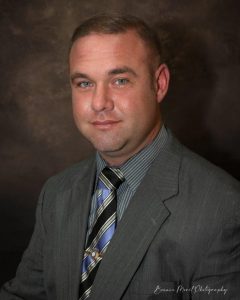 Chief of Police, Jeffery Taylor
                                                                             Jeffery Taylor has worked in Law Enforcement since 2003. He is                                                                                                family oriented and dedicated to his job. Chief Taylor strives for the best for our City and Community.
Service to the Community
The Baxley Police department strives to provide a safe and secure hometown for the citizens of Baxley. By sponsoring innovative community based programs, we try to maintain a sense of trust and cooperation with the people we serve.
Always ready to serve, the officers of the Baxley Police Department are dedicated men and women who make a difference in their community. The Police Department welcomes your input, ideas and suggestions.
Contact the Department:
Jeffery Taylor, Police Chief
Office Hours 8:00am- 5:00pm Monday - Friday
560 Barnes Street Suite C
Baxley , GA 31513
P: 912.367.8305
F: 912.367.8335
For Emergencies please call: 911
Non-Emergency 911
912-367-8111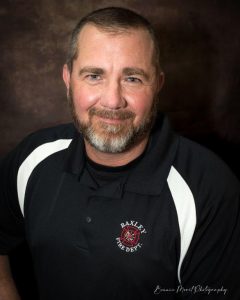 Fire Chief: Stephen Wolfson
The City of Baxley provides fire service to all residents of the city and those living within a five-mile radius of the intersection of US 1 and US 341. The Department consists of all paid employees and the ISO rating for the city is 5.
The Baxley Fire Department has fire drills on Tuesdays at 7:00 PM. This is the only scheduled time that anyone will be present at the fire station. If you need a fire report or to contact a member of the Baxley Fire Department, you may contact City Hall for assistance.
Fire Chief: Stephen Wolfson
The department has implemented the following initiatives to reduce the residential and commercial fire rates.
Yearly visits to Appling Co. Schools Pre –K – second grade distributing fire prevention literature, coloring books, hats, pencils etc. along with teaching fire prevention and personal fire safety.
Established Baxley Fire Department Ladies Auxiliary to assist promoting fire prevention and awareness in the community
Provides pre-fire plans for various businesses in the community
All fire hydrants are marked with blue reflector markers
Fire hydrants are on a scheduled maintenance plan
Participate in a mutual aid agreement with all county fire departments and adjoining city and county fire departments.
All employees are State of Georgia Certified Firefighters and participate in classroom and hands-on training under a certified fire instructor
Extended fire suppression lines and hydrants to rural areas
Maintain hazardous materials inventory for local businesses and industries
Participate in all Emergency Management Drills